Patrick Hughes | Views Of Hughes Opens Saturday from 2-4 PM |
Winsor Gallery is pleased to announce a new addition of multiples by Patrick Hughes. These new works to Winsor include hot off the press "Peggy", "Amsterdam" and "Populart" plus the last remaining edition of "Variety" will be available. Please join us for the opening reception on Saturday, September 24th, 2:00-4:00pm.

Patrick Hughes
Views of Hughes: Selected Multiples
September 24 - October 19th, 2016
Opening Reception | Saturday September 24th, 2:00-4:00pm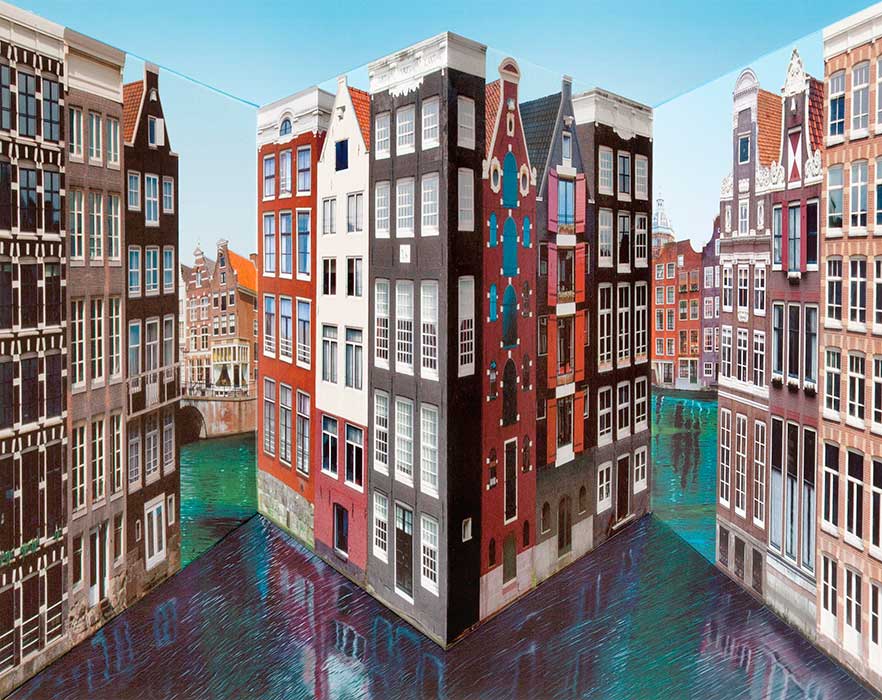 About Patrick Hughes
Patrick Hughes's works are at once visually engaging and surprisingly familiar, playful ruminations on the history of art, perspective and Surrealism. Most of the paintings feature key elements in Hughes' craft such as rectilinear forms: gallery walls, buildings, books, doorways and works of art that serve as anchors to the reverse perspective effect. Consistently producing works for over 50 years, Hughes created his first 3D-relief painting in 1964. Since then, he has become known as the creator of "reverspective," an optical illusion that is his signature.