LUKE PARNELL - NATIVE ART BIENNALE HEADING TO OTTAWA SCHOOL OF ART
Luke Parnell's sculpture
Fall of man
was recently part of the Native Art Biennale entitled Storytelling at Montreal's Art Mur. The work was originally exhibited as part of Parnell's graduation exhibition from Emily Carr University of Art + Design, and since then has been exhibited at Winsor Gallery's two exhibition spaces, the former space on South Granville and our current location on East 1st.
"The exhibition of Storytelling explores these contemporary storytellers, irreverent as they are respectful of ancestral lore, and their artwork reflects this complex duality. There are over 600 First Nations in this country, a cultural wealth of immeasurable proportions, catching but a glimpse of it is as much a visual journey, as it is an artistic experience."
The biennale exhibition is now travelling to Ottawa along with Parnell's sculpture
Fall of Man
. It will be on exhibit at the Ottawa School of Art on the ByWard Market campus from September 25 - November 16. The exhibition is a spectacular survey of contemporary Native Art, if you are in the region, be sure to visit!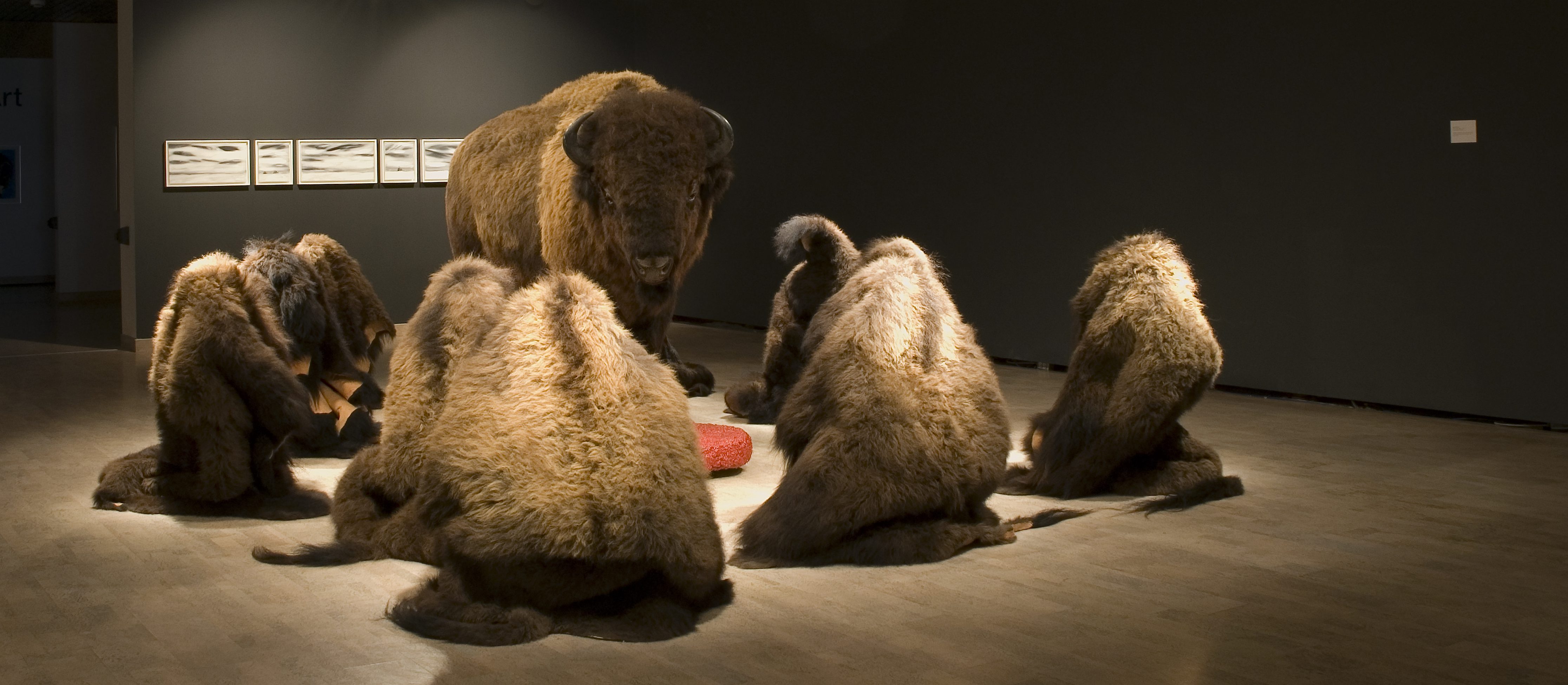 Images from Native Art Biennale, Storytelling