WILD NEW TERRITORIES - A FEW WEEKS LEFT
Just a few weeks left to check out Wild New Territories if you haven't already...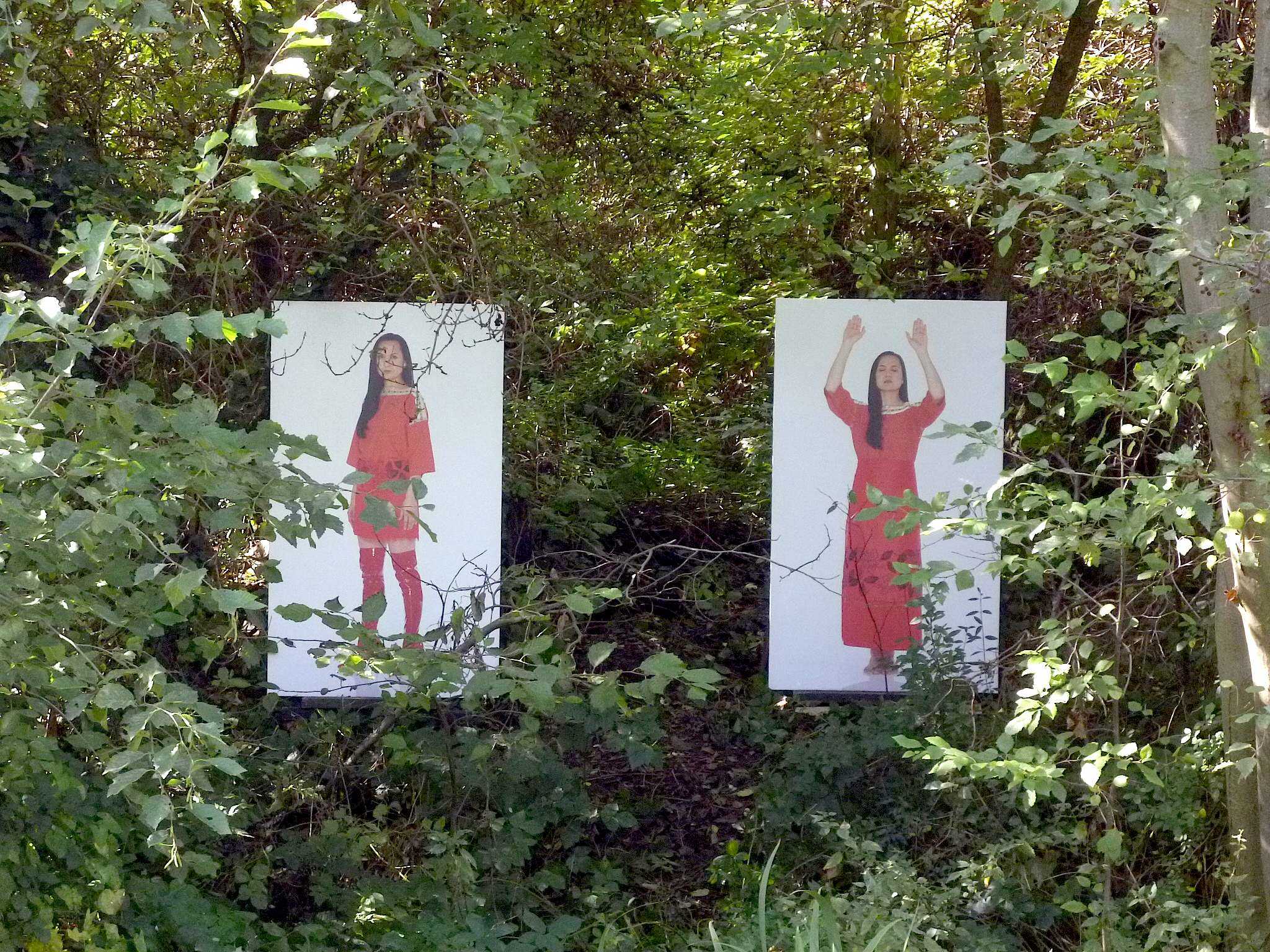 Dana Claxton, On to the Red Road, installation shot (London, England).
Dana Claxton's On to the Red Road can be found installed not in the wild as in the London incarnation of the exhibition, but safe and warm inside of the Coal Harbour Community centre (Broughton and Hastings intersection).
Dana Claxton, Aim #1, 2010
C-print
152.4 x 106.6 framed
Dana Claxton, Aim #2, 2010
C-print
152.4 x 106.6 framed
Dana Claxton's Aim #1 and Aim #2 are presented in diptych format at the SFU Teck gallery. The works, which are c-prints of official FBI documents on the American Indian Movement, starkly expose "how much of the information in these files, deemed too sensitive for public release, has been redacted. As Claxton notes, the resulting swathes of blacked-out text take on abstract qualities in her enlargements produced through analogue means. The critique this work proposes is thus double-edged, pointing at once to a political regime of exclusion and discipline as well as the negation implied in modernist abstraction. Moving away from the narrative representations of her previous photographs, Claxton's image amplifies the layered meanings in the found artifact, as well as the politics of representation. This poignant work is a powerful expression of Claxton's ongoing concern with deconstructing how representations of First Nations are formed and commodified, both historically and in contemporary society" (Presentation House Gallery).