OPENING SOON: BRIAN HOWELL & CHARLES REA
Charles Rea, It Was Only A Matter of Time Before His Job Became Routine, 2012
acrylic on canvas
16 x 16
Charles Rea, Clearing the Air, 2012
acrylic on canvas
30 x 30
Double trouble comes to Winsor Gallery with the opening of a joint show between longtime colleagues, Brian Howell and Charles Rea. As you may know, our new space consists of two large exhibition spaces joined by a single corridor. Each artist will be given full reign over a half of the gallery
—
Howell's newest photographic series will occupy the east gallery, while Rea's new paintings will be installed in the west gallery.
Howell's
Printing Press
series is comprised of large-scale photographs of newspaper printings presses from around the world. From the minutiae of the presses' "ink sinks" to the sweeping majesty of an industrial-scale press in action, the works expose a typically hidden production process whilst eulogizing the death of print. Rea's new paintings, in contrast, are all dark humour and pops of colour.
This joint exhibition opens on
February 28th
. Please join us at our opening reception, from
7-9pm
. Refreshments will be served.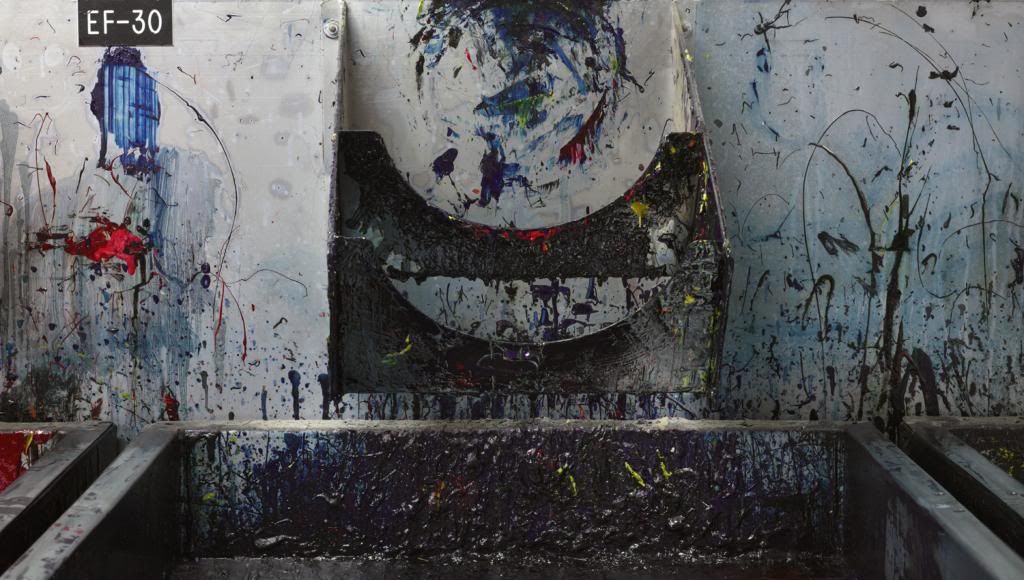 Brian Howell, Ink Sink (Red), 2012
archival inkjet print
23.5 x 44
Brian Howell, Ink Sink (Red), 2012
archival inkjet print
23.5 x 44