HUNTING GROUNDS AT ECUAD
Opening this Saturday, February 16th at Emily Carr University's Concourse Gallery is
Hunting Grounds
, an exhibition about magic, death, desire, survival tactics, hallucinogenic properties, animal relationships, and more, that explores and recontextualizes our ever-changing connection to the natural world. Working with drawing, print, sculpture, ceramics, and stop-motion video, each of
Hunting Grounds
' eight artists stays true to old-school processes while bringing their ideas about the wilderness into a radical new light. We have featured three artists below, with a complete list of artists on the show's
Facebook event page
.
Daniel Tatterton, Boo Haus Rules, 2012
Daniel Marcus Tatterton, alias DMT, makes drawings and prints which are hallucinatory, maze-like, and packed with survival structures and occult characters. These are often installed in altar-like format together with gathered materials and small hand-made objects.
Vanessa Brown, The Theatre of Vision and the Reckoning Body, 2012
Vanessa Brown is an interdisciplinary artist whose practice spans painting, sculpture, installation, and video mediums. The Theatre of Vision and the Reckoning Body is feral, romantic, and enigmatic, incorporating subtle references to art history in tandem with an interest in historic British Columbian imagery and a stark sculptural aesthetic.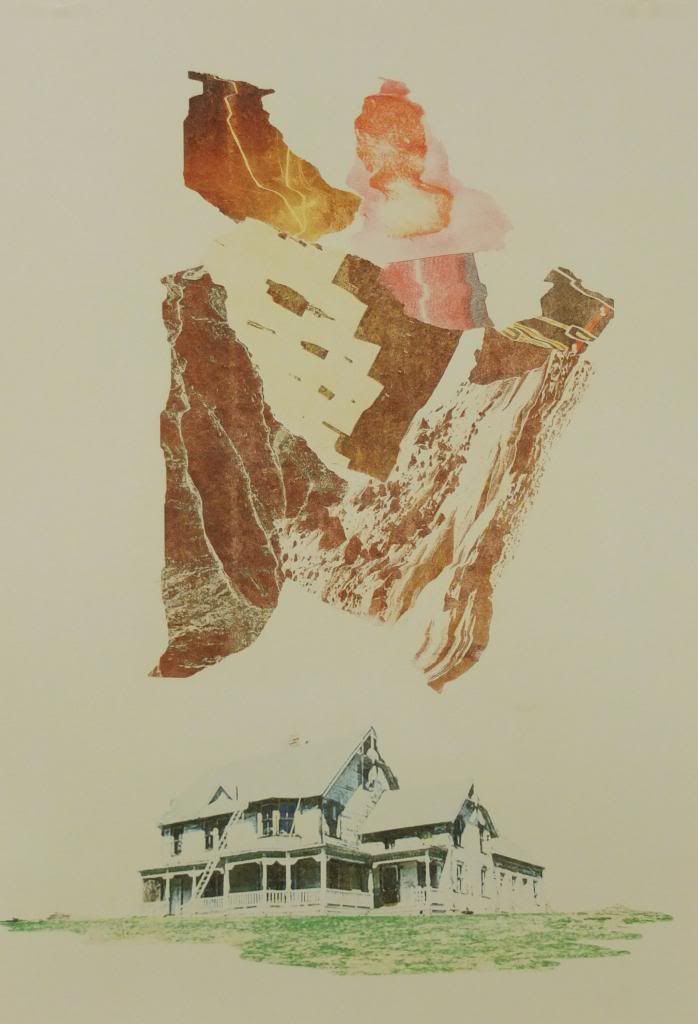 Moses Magee, Symbiosis + Sentiment, 2012
Danielle Magee, alias Moses Magee, creates impossible landscapes and mirages using drawing, printed matter and collage. Hypnotic and seductive, her work emulates mystifying encounters of the natural kind while creating an awareness of the urban ecosystem.