ESKER FOUNDATION LANDON MACKENZIE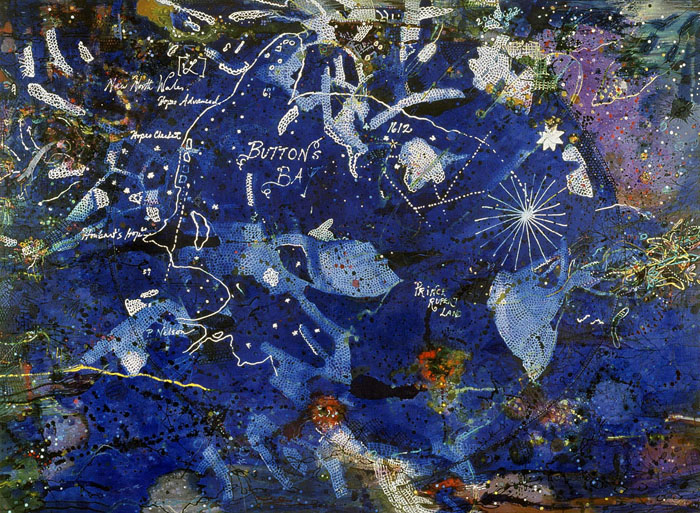 Landon Mackenzie
,
Houbart's Hope (Blue) Tracing One Warm Line,
2001-2004
7½' x 10¼'
On now at the
Esker Foundation:
Nervous Centre
, a selection of works from the last 20 years by Vancouver artist
Landon Mackenzie
.
Rocketed to fame in the 1980s as a young emerging painter in Montreal, Mackenzie built her career on a sweeping dark energy that suffused the enormous canvases that she filled with abstracted marks, plains of colour, and a brooding obsession with remote Northern areas. Now a familiar face in the Vancouver art community, her cheery, effervescent personality belies the deep complexity of her mature body of work, whose gyroscopic abstraction hints thematically at dark Canadian mythologies, neurological networks, and cartographic tradition. On view at the Esker Foundation will be a selection of these larger works on canvas, as well as rarely seen drawings and newly completed pieces.
More information can be found on the Esker Foundation
website
. If you are in the Calgary area, don't miss this opportunity to get to know one of Canada's most influential painters.